The Atlanta Glass Art Guild is a non-profit organization founded in 1979, dedicated to glass art enthusiasts in the Greater Atlanta and surrounding areas. Membership is open to all and includes many multidisciplinary artists from beginning hobbyists to professional glass artists. Disciplines represented include stained glass, torch-worked glass, neon, kilnformed glass, sandblasted and etched glass, glass mosaics, glass casting, blown glass and more.
Membership in The Atlanta Glass Art Guild

Fees $30 for an individual, $50 for two individuals in one family
or $100 for business/studio membership
Don't miss out on these benefits!
• Your own page on our website to display your glass artwork
•Buy glass from Bullseye at 54% off retail in our Guild group orders
• Educational grants for external classes
• Eligibility to participate in Guild events such as exhibitions and sales
• Challenges and group projects for charitable giving
• Free member workshops
And most valuable, association with a group of other artists with similar interests for supporting your own artistic efforts.
Many programs and educational opportunities are planned, so don't miss out!
The $30 for individual, $50 for family or $100 for business/studio membership is a great buy, and it's tax deductible!
================================================================
Questions? If you have questions regarding membership, click HERE.
Join now!
Click the Pay Now button below to pay your membership fee.
You do NOT have to use PayPal for this. Click Continue, then "Pay with Debit or Credit Card" – as illustrated here: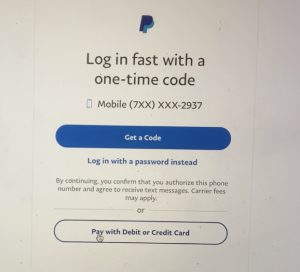 After payment, you'll be redirected to an application form – please wait for the "Success" page after PayPal is complete.
If you'd prefer to do this offline, click HERE to download the application form, print it and fill it out, then send the completed application form and membership fee to:
A.G.A.G
P.O. Box 14
Stone Mountain Georgia 30086
Once your membership is processed, you will be able to send photos and a bio to be included in our Member Art gallery.